Work at RCGP
Find out about our current vacancies, employee benefits and what it's like to work for us.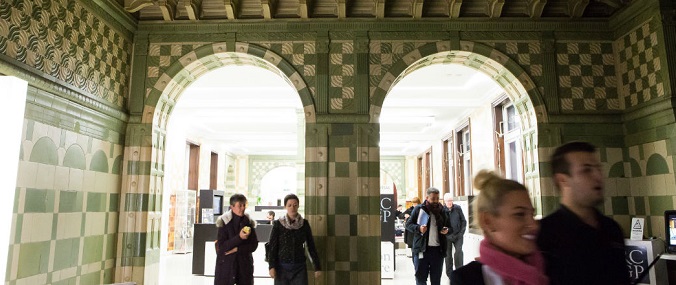 Welcome message from RCGP
The Royal College of General Practitioners is the largest Medical Royal College in the UK and has a network of over 54,000 family doctors working to improve care for patients.
The College has a talented workforce of over 250 brilliant people who work to support our GP members in maintaining the highest standards of patient care.
Every year, we help around 2000 new GPs join the NHS. We are the voice of GPs on education, training, research, and clinical standards.
Our members and the College have made a remarkable contribution to the pandemic effort, with general practice responsible for delivering around 70% of COVID-19 vaccinations, in addition to the 'day job' of providing essential care and services to patients.
The situation has shown just how vital general practice and GPs are for patients and for the NHS.
We keep our staff team motivated and inspired by valuing and rewarding the contribution they make, and by supporting everyone to develop their talent to their fullest potential. We offer a wide range of benefits for working with us and invest in our people's learning and development. We recognise and promote the value of a diverse, dynamic and inclusive workforce.
We are pleased that you aspire to join the College and become part of our hardworking, talented, and vibrant workforce who make a difference to patients' lives every day.
Everyone is a patient, everyone needs a GP, and every one of us who works for the College, no matter what job we do, contributes to patient care and public health through the support we provide to our members.
We wish you all the best with your application.
Why join us?
Make an impact
Our purpose is to encourage, foster and maintain the highest possible standards in general medical practice.
We take pride in and have a passion for what we do. You will work on things that matter and feel a sense of purpose every day.
Our work environment
We have a diverse, dynamic and inclusive working culture in a safe environment. We are proud to say that you will be joining an established, professional membership body for GPs in the UK. There are a wide range of functions and services at the College that support the vital work that we do to improve patient care. What we all have in common is a commitment to our purpose of improving patient care and a passion for what we do.
We will help you grow
Whether you are at the start of your career or you have years of work experience, we can help you to use and enhance your skills, enthusiasm and strengths to your full potential. Your career with us will start with a great induction programme where you will be welcomed by people from across the College and learn about our corporate values and how you can make a real difference.
We are committed to providing opportunities for ongoing learning and development for all of our employees, helping them learn and grow through a combination of formal and informal learning.
All our vacancies and secondment opportunities are advertised on our intranet, so you will be able to see what other opportunities are coming up internally.
Be part of our engaging culture
We keep our people informed and engaged through a range of communications channels. We have built a listening culture where each employee has a voice. Employees can freely express their opinions and share views on the intranet.
Our internal staff welfare group called Staff Association Committee provides a forum for further enhancing communication between staff and College management and to voice their views and raise queries on matters concerning them.
Our family friendly initiatives
There are a range of family friendly benefits that help our employees balance work and family commitments i.e. flexible working, homeworking, paid special leave.
Your wellbeing is important
We do everything we can to make sure our colleagues are supported and enjoy their working life at the College. We want our people to feel ready every day to deliver an excellent experience to our members and work together to make things happen. We do this by holding frequent wellbeing talks, webinars, video clips, information, support and guidance, so that everyone benefits from these regardless of their role or their work location.
Our equality, diversity and inclusion commitment
We are committed to building a diverse and inclusive workplace for our employees. We aim to ensure that our policies and standards stimulate equity of opportunity and encourage diversity and inclusivity in terms of access.
We provide our people with training and tools to help increase their awareness and understanding of differences and why they matter, so their actions can contribute to our inclusive workplace culture.
Find out more about equality, diversity and inclusion at the RCGP.
We recognise your contribution and loyalty
We know a big part of feeling happy in your job comes from knowing your hard work is being noticed and recognised, we run a recognition scheme to reward and recognise those who work above and beyond and who really live and breathe our values. We encourage our employees to share their successes and recognise the achievement of others.
Key benefits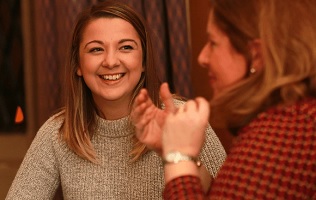 Annual leave
Up to 27 days annual leave, with opportunities to buy and sell additional annual leave.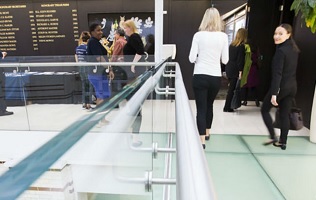 Flexi-time
Employees can vary start and finish times. There's opportunity to bank time to carry out personal/family commitments.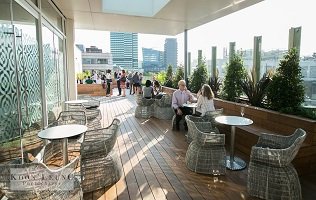 Flexible working
Flexible working arrangements can be arranged subject to business needs.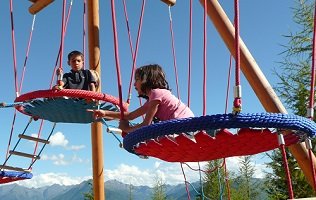 Family-friendly benefits
Enhanced Maternity, Paternity, Parental and shared parental leave.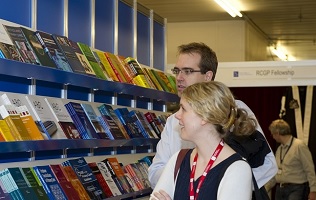 Volunteering days
Enhanced Maternity, Paternity, Parental and shared parental leave.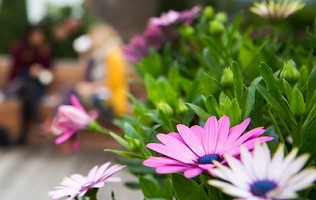 Pension scheme
Employees pay a minimum 4 percent contribution. We pay 8 percent per month.
Full list of benefits
Health and wellbeing
Employee assistance programme: Provided by Axa Healthcare and offers an employee support helpline, information services, 24 hours a day, 365 days a year.
Eye care vouchers: We contribute £20 towards eye tests and £55 towards spectacles for VDU use
On site gym: Our London Head office has a fully equipped gym that is free to use
Well scheme: Once you have passed probation, we will pay up to £50 per rolling year for you to attend a course, evening class, fitness suite, or other activity which will benefit your wellbeing
Occupational leave: Maternity, Paternity, Adoption, Parental and Shared Parental Leave
Finance
RCGP Plus: Discounts on products and services from a wide variety of vendors
Searcys: A 10% discount at Searcys venues
Long service award: We give a financial award for staff achieving long service
Life assurance: Life Assurance is provided at six times the employee's salary, during employment. Staff employed prior to 1st July 2006, who were members of the College Final Salary Scheme, receive Life Assurance of four times the employee's salary + a Death in Service Dependants pension Please note this benefit ceases at age 65 or state retirement age whichever is the greatest and upon cessation of employment. This only applies to employees who are in the pension scheme
Travel
Bike loan: Cycle to work scheme interest free loan, permanent staff only
Season ticket loan: Season ticket loans are available to employees once probation period has passed, normally six months
Bike storage: Large inside bike store to leave your bike at our 30 Euston Square office
Personal and professional development
Membership of professional body fees: We will pay for one professional membership a year, if it is relevant and appropriate for your role
Study grants and loans: We consider offering study grants of up to £1000 and loans of up to £3000 for courses of study that are relevant to your role
Sabbatical leave: You can apply after 3 years of dedicated service with us in order to pursue your personal goals.
About our teams
At the College, we appreciate that teams are made up of individuals with diverse perspectives, qualities and strengths that are necessary to drive innovation, creativity and growth. Everyone at the College contributes to the delivery of our Strategic Plan 2020-2023 - 'Putting members at the heart of everything we do', which sets out what the College is going to do over the next three years to make rapid progress in translating that vision into reality and delivering tangible improvements to the working lives of frontline GPs.
We work well together to deliver exceptional work and have won many awards over the years that we are extremely proud of. We encourage and inspire each other to make a difference in our work culture and enable our members to improve patient care.
We operate across the UK with our headquarters in London at 30 Euston Square which is a Grade II* listed award-winning building. Our unique building integrates grand Edwardian façade and original Greek Revival architecture with modern detailing and contemporary characteristics. We have offices in Warrington, Andover and Bristol in England and main offices in Belfast, Cardiff and Edinburgh. We have other many small hubs across the UK that we call 'faculties' to support our members locally.
The College's work is supported by the four directorates and the Chief Operating Officer's office.
Our Professional Development and Standards directorate is the beating heart of the College. They support GPs throughout their training and help them to become GPs.
They lead on GP programmes which contribute to ensuring high-quality standards for patient care and support to constantly develop GPs and their practices, with a particular focus on more integrated and flexible models of care and sharing good practice UK-wide.
The directorate includes Examinations, Professional Standards, GP Specialise Application (GPSA), Quality and Curriculum, International and Membership Programme teams.
Hear from our staff
I love working for the RCGP, a place where I am empowered to shape the agenda and make a difference for our members. I work with an array of fantastic colleagues, who are not only brilliant at what they do, but such fun to work with. The College supports thousands of members - who as past, present, and future GPs have a profound and positive impact on society. Knowing that my work can improve GPs lives and in turn, better patient care, it's incredibly rewarding.
Chris Bull, Head of Membership Programmes
Our Policy and Engagement directorate leads the College's work on shaping government policy on healthcare issues across the UK, and communicate on behalf of GPs with the media, politicians and the public.
They also support the College to engage with the employees, members and stakeholders across the UK.
The directorate includes the PR and Corporate Communications, Policy, Research and Campaigns and offices Devolved of other Nations and English Faculties.
Hear from our staff
I joined RCGP in spring 2021 and am delighted to be a part of the College. I work with a team of lovely, talented people, who made me feel welcome from day one – even though I joined during a lockdown and could only meet them via online methods for many weeks. We're embarking on several innovative digital projects, and I always feel my contributions are respected and valued. RCGP is definitely best categorised by its people's skills, warmth, and diversity.
Swéta Rana, Digital Engagement Manager
I'm proud to be part of over 250 dedicated, passionate, enthusiastic and resilient crew, who relentlessly work hard to support our membership enabling them to improve patient care. I've worked with the College for over three years now and have thoroughly enjoyed every single day here. I have thrived in its fast-paced, diverse, inclusive and supportive working environment. I'm enthused by the appetite of people for change and motivated by the commitment of our leaders for better employee communications and engagement in the College, which has inspired me to deliver some amazing programme of works. No day is the same, we work hard and play hard here. I absolutely love working for the College.
Poonam Thapa, Head of Internal Communications and Engagement
My job is very varied. There is scope to propose and pursue projects and there is also a steady flow of correspondence relating to parliamentary, media or campaign work. You never quite know what the next query will be about, it keeps things interesting. Throughout it all, I have a friendly supportive team around me, but they also give me scope to use my initiative. The College has been positive in its response to career development and flexible working.
Nicolas Webb, Policy and Public Affairs Manager
Our Planning and Resources team work to ensure that the College performs effectively and efficiently, providing high quality support functions to all College activities, directorates, employees and members.
We make a direct contribution to the College's main strategic goal of 'Using resources efficiently to support our members and develop the College sustainably.'
The directorate includes Finance, HR, IT, Programme Office, Property, Procurement, Governance, Officer Business Management and Information Security.
Hear from our staff
Joining RCGP just over two years ago was a great move for me. I got to join a team who I can work alongside like a family. I love how everyone is from different backgrounds, countries, and cultures, and it's great how we can all be celebrated with so much inclusivity. Being in the IT & Digital team, every day is different and comes with its own challenges, which makes my job very interesting and allows me to grow my potential and learn new things. Since being at RCGP I've learnt how much of an asset the College is for GPs. It's vital for GPs to have a professional body they can rely on to support them, especially during tough times like the pandemic. It's been great working for RCGP who provide a supportive, flexible and most importantly diverse workplace that is a safe space for all.
Jaspreet Siran, Test Manager
Our Membership Development and Education directorate is responsible for managing services to support over 54,000 GP members We continuously work towards recruiting new members, keeping them engaged and supporting them throughout their careers, so that they value their membership and stay with the College into retirement.
The directorate is also home to our award-winning eLearning and events teams, developing and delivering high quality CPD, events and conferences for our members and on behalf of corporate partners.
The College's commercial arm is made up of the sales and marketing team, large programmes development and delivery, corporate partnerships and our consultancy work. These teams work closely with our partners to produce services and products which benefit our members as well as the wider primary care team.
Hear from our staff
I love the diversity of my role. I speak to GPs, practice and PCN leads almost every day, who share their challenges and problems in the hope that the RCGP Primary Care Development team can help them make practice improvements to deliver improved patient care. I am happy to say we can and do help them, with some super outcomes.
I'm proud to say I work at the RCGP … the College's reputation, the work and the inclusive culture all make for a happy working environment, with people who share my passion for patient care.
Victoria Gaffney, Relationship Manager