Leadership team
The leadership team at the RCGP includes the President, Chair, the CEO and directors across the UK.
Professor Martin Marshall, Chair of RCGP Council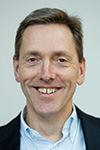 Martin Marshall is a GP in Newham East London and Professor of Healthcare Improvement at UCL, Programme Director for Primary Care at UCLP Partners. He leads Improvement Science London, an initiative to promote and embed the science of improvement across the health service and academic sectors. He is immediate past Vice Chair (External Affairs) of the RCGP.
Previously he was Director of R&D at the Health Foundation, Deputy Chief Medical Officer for England and Director General in the Department of Health, a clinical academic at the University of Manchester and a Harkness Fellow in Healthcare Policy.
He has been a GP for 28 years. He is a fellow of the RCP and FPHM, and was a non-executive director of the Care Quality Commission until 2012.
He has over 200 publications in the field of quality of care and in 2005 he was awarded a CBE in the Queen's Birthday Honours for Services to Health Care.
Dame Clare Gerada, President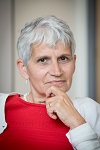 Having first trained in psychiatry at the Maudsley Hospital, Dr Clare Gerada followed her father's footsteps and became a general practitioner, working in her practice in South London for more than thirty years.
Over this time, alongside her clinical practice, she has held several national leadership positions including in 2010, Chair of the Royal College of General Practitioners, only the second women in its 55-year history to hold this position. She has led the way in reforming how drug users are managed in general practice and was awarded an MBE for his services to medicine and substance misuse in the 2000 Birthday honours.
Since she has also led the development of a service for doctors and dentists with mental health problems, establishing and leading NHS Practitioner Health since 2008. This has been, not only a world first, but massively impactful, particularly on young doctors and consequently on the patients they look after and the teams in which they work. The service was awarded Outstanding by CQC rating in March 2019. Currently Clare not only still leads NHS Practitioner Health but has, in 2020 established a service for problem gamblers; Chairs the newly formed registered charity, Doctors in Distress, is co-chair of the NHS Assembly.
In 2020 she was made a Dame in the Queen's birthday honours, making her, we believe, the first Maltese woman to receive this honour. In November 2021 she became the President of the RCGP (only the second women to hold both Chair and President of the College in its 70 year history). She is a highly respected NHS professional, whose views are listened to by NHS professionals and patients alike.
Gary Howsam, Vice Chair (External Affairs)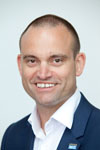 Gary is a GP Partner in a newly established two-site practice in Peterborough. Alongside his clinical role he holds local, regional and national positions giving him the opportunity to see the strengths of, and challenges facing, General Practice from a number of different perspectives.
He was elected as Vice Chair (External Affairs) of RCGP in 2019. His RCGP portfolio also includes being officer lead for Sustainability and the Climate Emergency, Research and Innovation, and Patient and Carer involvement. Gary is a member of the Council of the Academy of Medical Royal Colleges.
Gary has been Chair of Cambridgeshire and Peterborough CCG's Governing Body since July 2016 and he is also Vice Chair of the Cambridgeshire and Peterborough Integrated Care System (ICS) Board, and Vice Chair of the Peterborough Health and Wellbeing Board. He initially trained as a dentist, but after completing a subsequent medical degree and basic surgical training, with a view to a career in maxillofacial surgery, he started General Practice training in 2005. He has worked in salaried, partner, trainer and Out of Hours roles across Cambridgeshire since finishing his training in 2008.
Dr Margaret Ikpoh, Vice Chair (Professional Development)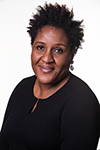 Margaret Ikpoh is a GP Partner at Holderness Health, a practice for 36,000 patients in East Yorkshire and has worked there for 12 years. She is the practice lead for research and has had previous roles with the NIHR Yorkshire and Humber as a research champion for First5 GPs and AITs.
She is also an Associate Director for Primary Care for Hull York Medical School and is a GP Trainer.
Currently she co-chairs the regional Primary Care Workforce Group with NHS England & Improvement for the North-East and Yorkshire Regional People Board.
At the RCGP, she has been involved in the Black, Asian and Minority Ethnic Task groups and was awarded Fellow of The Year at the 2021 RCGP Inspire Awards ceremony.
Dr Michael Mulholland, Honorary Secretary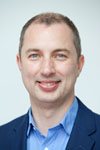 Michael is a GP partner and GP trainer at Unity Health Buckinghamshire where he has worked for over 20 years. He has had a portfolio career with an educational focus having been programme director and Associate GP dean for Buckinghamshire as part of Oxford Deanery / HEE Thames Valley.
He has particular interests in the developing Quality Improvement Methodology in primary care and the development of the Multidisciplinary workforce.
This work has continued in roles with RCGP at Faculty Regional level and most recently nationally as Vice Chair Professional Development and Standards.
Dr Steve Mowle, Honorary Treasurer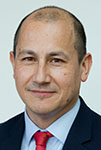 Dr Steve Mowle is a practising GP in South London and immediate past Chair of RCGP London.
He is the Honorary Treasurer of the RCGP and has held various College roles over the past 12 years, including Vice-Chair of Council under Dr Clare Gerada's leadership from 2010-2013. He led on the formation and development of the RCGP's Junior International Committee and played a key role in establishing our First5 tier of College membership to support new and recently qualified GPs.
He has extensive medical education experience in the UK and internationally, with particular expertise in Faculty Development and Delivery of Training.
He is on secondment from Health Education South London.
Dr Mowle has been actively involved in the college's international activities for over ten years, playing a leading role in the College's program to develop Primary Care Educators from over 25 different Sub-Saharan African Countries.
He has been an active supporter of WONCA and is the Chair of the Host Organising Committee for the joint RCGP/WONCA Europe Conference in June 2021.
Valerie Vaughan-Dick, Chief Operating Officer of the RCGP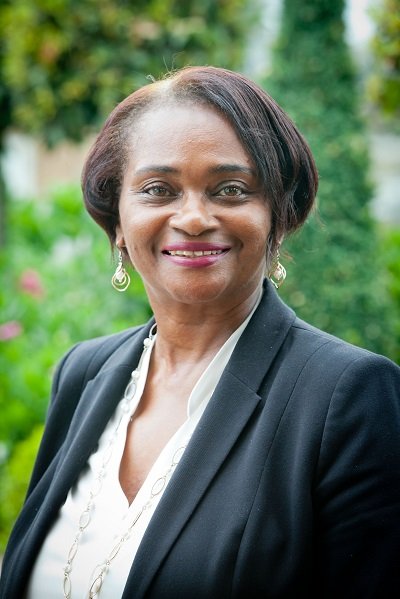 Dr Vaughan-Dick (PhD) has worked at a senior level in the public, private and voluntary sectors. Valerie joined the RCGP as the Executive Director, Planning and Resources in September 2014 and her directorate covered Finance, Human Resources, IT, Facilities and Estates, Procurement and the Programmes Office.
Valerie started her career with the National Audit Office where she qualified as an accountant. She worked on value for money and financial audits of the Departments of Health & Social Security, Overseas Services, Local Government and Housing. Valerie has been an Executive Finance and Resources Director in central and local government, working on financial and strategic management issues. She has been a Chair of a NHS Trust and is presently the Chair of a housing association.Valerie started her career with the National Audit Office where she qualified as an accountant. She worked on value for money and financial audits of the Departments of Health & Social Security, Overseas Services, Local Government and Housing. Valerie has been an Executive Finance and Resources Director in central and local government, working on financial and strategic management issues. She has been a Chair of a NHS Trust and is presently the Chair of a housing association.
In 2008, she was awarded the HM Treasury Government Finance Profession 'Personality of the Year' award for excellence in financial management.
Ben Clacy, Managing Director of Enterprises and Conferences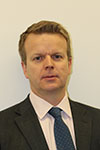 Ben has joined the College from NHS Providers, where he was Director of Development and Operations, looking after membership, finance, IT, HR, member programmes, commercial partnerships and events. NHS Providers is the membership organisation and trade association for the NHS acute, ambulance, community and mental health services that treat patients and service users in the NHS.
Previous to that, Ben was Chief Executive of itSMF UK, a not for profit focused on best practice in the IT Service Management industry. As part of this role, he also sat on the board of the Skills Framework for Information Age (SFIA) acting as their Treasurer and on the board of itSMF International as their Company Secretary.
His background prior to this was in a variety of roles within the commercial sector including business development, operations, programme management and procurement.
With over 12 years of experience in the not-for-profit sector, Ben is also a Trustee and Company Secretary of a charity, MS Research treatment and education. This national charity is dedicated to furthering understanding of MS and in then helping to develop better treatments.
Fiona Erasmus, Executive Director of Professional Development and Standards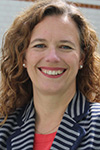 Fiona was appointed as the Executive Director of Professional Development and Standards in August 2016, bringing over 16 years of experience within medical/dental education.
She first joined the College in 2005 to set up the certification department (after the closure of the Joint Committee on Postgraduate Training for General Practice, where she had been the Head of Certification). In 2007, she became Head of Postgraduate Training and held this post until 2013, when she was appointed Director of the Faculty of General Dental Practice (UK) England, the professional membership body for general dental practitioners, at the Royal College of Surgeons.
Fiona is responsible for College work relating to postgraduate training, assessment and quality.
Harriet Jones, Executive Director of Planning and Resources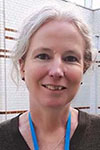 Harriet was appointed Executive Director of Planning and Resources in March 2019, with responsibility for Finance, IT, Property & Facilities, HR, Governance and Procurement.
Harriet joined RCGP from Asthma UK where she had been Director of Finance & Resources for four years, with responsibility for Finance, IT, Risk Management, Facilities, Data and Governance. Prior to that, she was at University College School, a foundation of private schools in London, where she had responsibility for Finance and Governance.
Previously Harriet held various roles at the BBC, focusing on business planning and analysis, and at the Home Office. She qualified as a Chartered Accountant with Deloitte.
Mark Thomas, Executive Director of Policy and Engagement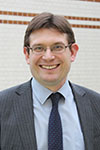 Mark joined the College as Head of Policy six years ago and was appointed as Executive Director of Policy and Engagement in December 2017. His portfolio of responsibilities includes Devolved Councils, policy, public affairs and corporate communications.
His background in public policy and campaigning includes roles at Unison, Shelter and the Confederation of British Industry (CBI).
During his time at the College, he has transformed our influencing work with government, opinion formers and other external stakeholders.
He played a lead role in the Put patients first: Back general practice campaign and the subsequent announcement of the GP Forward View in England.
He is currently overseeing the College's campaigning efforts to deliver equivalent promises of funding in Scotland, Wales and Northern Ireland.
RCGP Devolved Council Chairs
Dr Chris Williams - Joint Chair of Scotland Council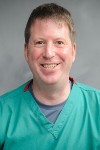 Dr Chris Williams currently works as a salaried GP in Grantown-on-Spey and has been a GP for the past nine years. Over his career, he has worked across the Highlands and Islands in both GP practices and the Out of Hours service. Dr Williams has particular interests in rural general practice and IT.


Dr David Shackles - Joint Chair of Scotland Council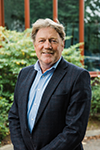 Dr David Shackles is a practicing GP Partner in Perth, where he has worked for 26 years. Alongside his clinical practice, Dr Shackles also works as a GP Trainer helping to build the next generation of the GP workforce. David has a special interest in improving the interfaces of care, which help to streamline the delivery of care and improve the patient experience.


Dr Rowena Christmas, Chair of RCGP Wales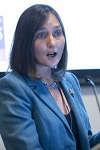 Dr Rowena Christmas is a GP Principal at Wye Valley Practice in Monmouthshire where she has worked for 22 years. Rowena is a passionate advocate of the importance of Primary Care to the NHS and the value of continuity of care for both patients & doctors. She serves on the RCGP Committee of Medical Ethics and has been RCGP Lead for Safeguarding in Wales. Outside of the College, Rowena is Vice Chair of the Welsh Medical Committee, leading on Safeguarding & Advance Care Planning and a Bevan Exemplar for the establishment of Safeguarding Supervision Groups across Wales. She has been an active advocate for general practice in the media.
Dr Laurence Dorman, Chair of Northern Ireland Council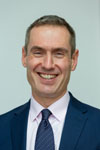 Dr Laurence Dorman took office in November 2019 after three years as Deputy Chair of Policy for RCGPNI. A GP principal in Mourne Family Surgery, Kilkeel, Co Down, since 2007, he is the fourth generation of GPs in his family. He was also, until recently, the Chair of Newry and District GP Federation.
Laurence has particular interests in new ways of working in primary care, cancer care, and inspiring the next generation of GPs. He set up the successful 'Dear Colleague' initiative to improve the interface between primary and secondary care and has been a Strategic Advocate for Interface and Communication since September 2017.
During his time as Chair, he wants to support College members to ensure that the future of GP services is protected, supported and sustainable.